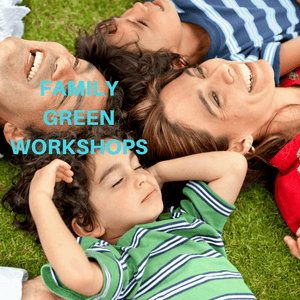 Family Green Project
Regular price $20.00 Sale
Hello Family!
Classes and events will be launch in 2020. We will keep you updated
Join us every Second Sunday for our family green workshop!
Families  will have the opportunity to create art together in a positive and fun environment. Our staff artists will introduce new and involved art processes related to the environment for a creative, yet challenging experience.
Classes are held in small groups so reserve your spot right now!!
Classes are 20 dollars to attend, if you wish to support us and make a donation to our non-profit organization please select the amount at the checkout!
We will provide you with the tools needed for the project. However, sometimes we may ask you to help by bringing bottles cap or jars etc....In this case we will send you an e-mail 10 days before the class.
If you have any questions or concerns please contact us
Join Us Today!!